Two sketches for You Who Made the Heavens Incline :


music PETER GILBERT
text KAREN WEISER
performance LORELEI ENSEMBLE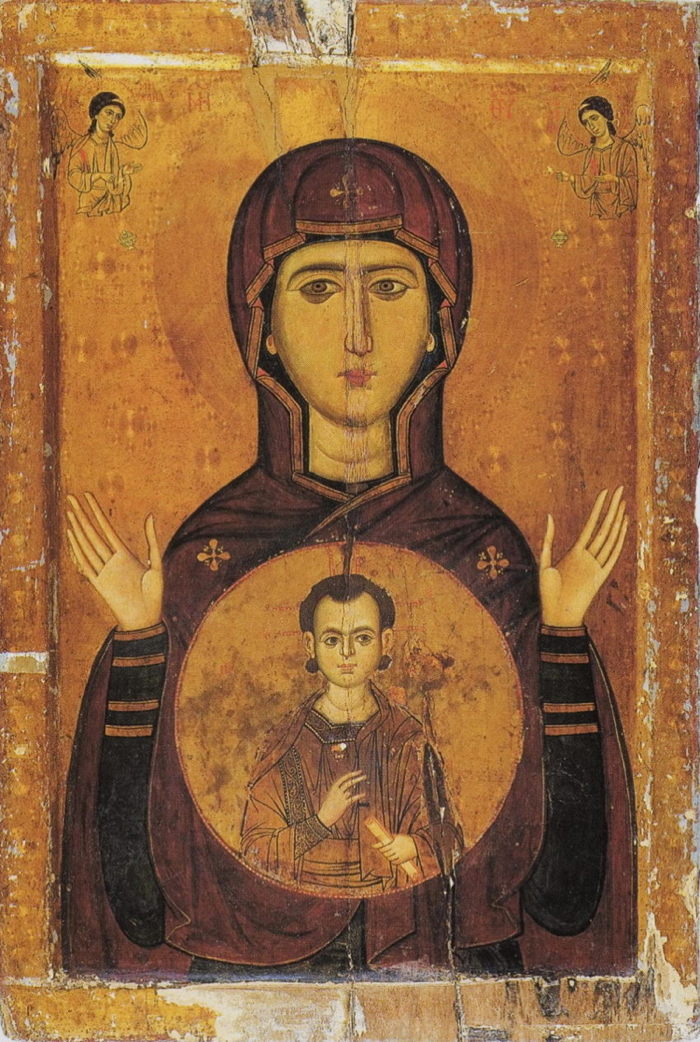 Thoughts from Peter Gilbert
Perhaps art is more than a vehicle for experience...perhaps it is in fact the very substance of transcendence. Perhaps that is what they already understood in ninth century Byzantium where questions of the sacred substance of art were life or death. Perhaps that's what led Kassia, the mother of hymnography, the first great composer in Western history, to write music and text--the allure of creating God in vibrating sound--not a representation but the very essence itself.
Beth Willer originally sold me on working with Lorelei by calling what they did "chamber music for voices". Their work and ability is tremendous and after our first collaboration we were all so excited that we immediately began to talk about our future together. To me the next step, the extension of chamber music for voices, is a cappella opera. Just not opera in a traditional sense. The voice is the ultimate color instrument and Lorelei is a fabulously capable orchestra that I think can sonically manifest drama.
What if instead of creating an opera, we created a moment that would not depict but that would be. What if, as some thought, divinity can be directly encountered in art? What if we stared at a picture intensely enough...could we enter it? Could we become it? What if we did enter into her portrait...could we, just for that time and space, bring Kassia back, created anew on earth in tone and word?
I want to make an evening people remember, lingering through their days and weeks. Video and live-electronics can expand the experiential palette to help immerse. But we need a powerful text by someone who can make a new kind of non-libretto—a poet who sees magical possibilities in the reencountering of ancient texts. Karen Weiser is just that person. Handed this unusual subject, she has in no time at all come back with such a rich and layered understanding of the materials that I am freshly inspired at every conversation. She is starting to build--not so much a story--as a world of fragments layered on top of one another, like a round of sonnets, joined through the idea of meditation upon an image.
Portraits tempt us with the narratives they keep hidden. Likewise comes Kassia to us, her words and song imbued with assurance and clarity, suggesting a person whom we can only suppose—a sacred Byzantine icon, a subject of our spiritual meditation. Kassia is for us, like the Mary she loved, not alongside Godhead, but rather carrying the Godhead pregnant within her into the world.
We don't want to represent Kassia's story. We don't want to represent Kassia's music. We want to reshape her words and lines. We want to create a moment for stopping, staying, looking and listening, where form becomes time and space. We want to give her spirit new form, new sonic expression in a kind of dream-like ceremony that takes us for being observers of the icon directly into it: the materiality of transcendence.
Thoughts from Karen Weiser



This project comes out of an exploration of the language and theological/philosophical issues surrounding the artistic output and historical moment of Kassia, the 9th century Byzantine nun. The primary cultural struggle of her moment, iconomachy (known today as iconoclasm), provides a fruitful background to consider the power of the visual as a key to a more nuanced understanding of embodiment and real presence. As our sensorial universe becomes more and more overloaded, the idea that images are literally places for our attention to rest in contemplation, to access other ways of non-empirical knowing, seems lost to us. The Byzantine fashion of looking suggests that materiality holds the promise of an expanded idea of presence in ways that may be instructive. As Charles Barber writes, the icon of a saint was, "a signpost whose insistent presence directs us elsewhere,"[1] in other words, neither simply a material representation nor the real saint, but a device for contemplation. As an assemblage of connected fragments, layered without narrative frame but connected through recurring refrains, the libretto will use lines from Kassia's hymns as well as other texts from the period, including the treatises of John of Damascus, and the vitae of saints and martyrs from the 9th century. The fragments, moving backward in time, will be connected in such a way over the course of the performance, that it will feel like moving deeper and deeper into an icon, or sacred portrait. You Who Made the Heavens Incline asks the listener to play an active role in creating meaning, thus presenting an opportunity for contemplation, and creating, in word and sound, an immersive and ceremonial visitation with Kassia.




Excavating and explicating lesser-known texts from earlier periods is an integral part of my both my scholarship and creative practice. While I have a PhD in English, I come to this project as a poet who writes through, and in dialogue with, obscure texts. Since starting this project, I've been researching Byzantine history, theology and icon veneration in order to attempt to inhabit Kassia's work as I believe she meant it to be understood, as a channel for evoking the real presence of the divine. However, this libretto approaches the divine not from a religious standpoint, but from a desire to understand older models of looking and listening as the origin and foundation of western art. My poetry, with its non-narrative, sonic, and surreal qualities, will create an immersive environment that, together with Peter's music, can suggest a space for considering these larger philosophical issues while being entertained.




[1] Charles Barber, Figure and Likeness: on the Limits of Representation in Byzantine Iconoclasm. (Princeton NJ, 2002): 137.
Lorelei Ensemble. Beth Willer, conductor



Focused on the performance of new and early music for women's voices, Lorelei Ensemble is quickly becoming recognized as "a source of some of the most innovative and inventive programming" in the Boston Area. Premiering more than thirty new works since its founding in 2007 by Artistic Director Beth Willer, Lorelei collaborates with established and emerging composers from the United States and abroad while continuing to highlight standard and lesser-known works of the Medieval, Renaissance and early-Baroque periods. An active member of the the Boston music scene, Lorelei hosts both private and public performances, collaborating with ensembles such as The Boston Modern Orchestra Project and Juventas New Music Ensemble to deliver innovative programming to a broad audience. In addition to its annual concert season, Lorelei seeks outside performance opportunities throughout New England and the United States. Appearances include a performance at the Monadnock Music Festival in August 2012, and an upcoming residency at Macalester College in St. Paul, Minnesota in February 2014.




Consisting of nine professional musicians whose expertise ranges from early to contemporary repertoire, Lorelei's members perform with Boston's greatest ensembles, gracing many of the city's stages as well as national and international venues. Lorelei performs both as a full ensemble of eight independent voices, and as a combination of smaller chamber ensembles (solo, duet, trio, quartet). Repertoire performed includes works for a cappella, accompanied, and amplified voices. Lorelei is currently in-residence at Boston University's Marsh Chapel and with the Harvard Holden Choruses.


Lorelei Ensemble online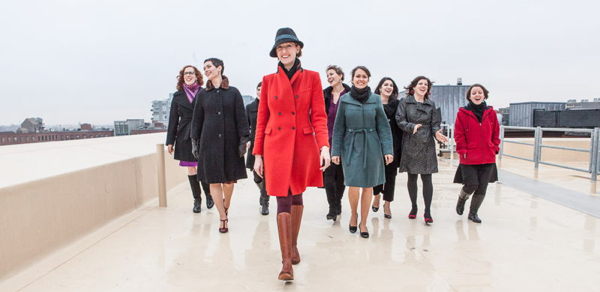 Peter Gilbert | Karen Weiser | Beth Willer |



Peter Gilbert, composer
http://petergilbert.net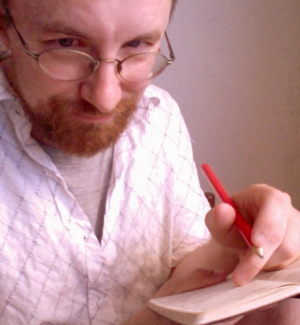 Peter Gilbert's music combines traditional instrumental writing with elements of improvisation, live-performed electronics, and other media. His multi-media opera dreimaldrei gleich unendlich (trans: 3x3=∞), written with partner, Karola Obermüller, was premiered in 2009 as part of the Musik der Jahrhunderte festival in Stuttgart and is featured in the "Imagining Media" exhibition celebrating the 20th anniversary of the ZKM | Institut für Akustik und Musik (Karlsruhe, Germany). He and Obermüller have presented their installation piece "Listening to Mountains" at several international soundscape conferences. Gilbert was also part of a collaborative group of composers who received a Siemens Foundation grant for the experimental music theatre piece Robert S. produced with Theater Bonn.


He has held artist residencies at ZKM, Bourges (France), La Mortella (Italy), and been a fellow at the Akademie Schloss Solitude (Germany) and composer-in-residence for the Newburyport Chamber Music Festival. Other accolades and commissions have come from the Barlow Foundation, the Russolo Foundation, the Look & Listen Festival, the Third Practice Festival, the Institut International de Musique Electroacoustique de Bourges, the Washington International Composers Competition and the ZKM | Institut für Akustik und Musik. Gilbert's work as a composer, performer and producer can be heard on New Focus Recordings and at http://petergilbert.net




He has taught composition, electronic music, music theory and music history at Harvard University, Wellesley College, Northeastern University, University of Massachusetts-Dartmouth, Case Western Reserve University, and the Cleveland Institute of Music and he was Founder and Co-Directer of the Young Composers Program at CIM from 2003-2010. Gilbert holds degrees from Illinois Wesleyan University and the Cleveland Institute of Music, as well as a PhD from Harvard University. He currently teaches at the University of New Mexico as Assistant Professor of Composition.
Peter Gilbert | Karen Weiser | Beth Willer |



Karen Weiser, poet
Placefulness online via Ugly Duckling Press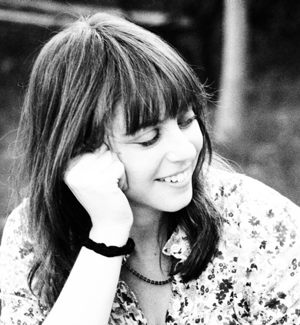 Karen Weiser is a poet and scholar of early American literature. Her first book, To Light Out, was published in 2010 by Ugly Duckling Presse. In it, she explores the idea of communicating with the unknown as it relates to the experience of pregnancy, framed through the mysticism of Emmanuel Swedenborg and poetics of Jack Spicer. Her second book of poems, in conversation with Herman Melville's books, is due out in 2015, also from Ugly Duckling Presse.


Her poems have appeared in The Poetry Project Newsletter, The Chicago Review, The Brooklyn Rail, The Canary, The Germ and The Hat and several anthologies including Isn't It Romantic: 100 Love Poems by Younger American Poets (Verse Press, 2004). Her correspondence with Anne Waldman is part of a book entitled Letters To Poets: Conversations about Poetics, Politics and Community (Saturnalia, 2008). She has also published the following chapbooks: Pitching Woo (Cy Press, Fall 2006); Heads Up Fever Pile (Belladonna, 2005); Placefullness (Ugly Duckling Presse, 2004); Eight Positive Trees (Pressed Wafer, 2002); and co-authored (with Nadine Maestas) Beneath The Bright Discus (Potes and Poets Press, 2000).




Weiser is a recipient of a Fund for Poetry award and the Mellon Fellowship through the Center for the Humanities and was recently awarded, for 2014, a Robert Rauschenberg Foundation residency. She has taught literature at St. John's University and Barnard College and was an Assistant Professor of English at New Jersey City University, where she taught poetry and American literature. She is currently the holder of a Process Space LMCC residency.
Peter Gilbert | Karen Weiser | Beth Willer |



Beth Willer, conductor
www.LoreleiEnsemble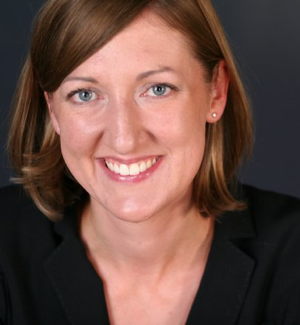 Noted for her "directorial command," "technical expertise," and work with women's vocal ensembles, Founder and Artistic Director Beth Willer has led Lorelei Ensemble since 2007 to become recognized one of Boston's most highly regarded vocal ensembles. Committed to Lorelei's mission to expansion of repertoire for the advanced women's vocal ensemble, Willer has initiated collaborations with composers from the U.S. and abroad, leading the ensemble in numerous World, U.S. and regional premieres, while working to expose lesser-known works of the Medieval, Renaissance and Baroque periods for women's voices.
In addition to her work with Lorelei, Willer currently serves as Resident Conductor of the Radcliffe Choral Society at Harvard University. Recently, Willer served as conductor of The Boston Conservatory Women's Chorus, as chorus master for the Boston Modern Orchestra's production of Michael Tippett's opera A Midsummer Marriage, and as conductor of the Boston University Tanglewood Institute's Young Artist's Chorus.
Willer holds graduate degrees in conducting from Boston University (DMA and MM), and an undergraduate degree in Music Education from Luther College, studying with Ann Howard Jones, David Hoose, Bruce Hangen and Weston Noble. During the summer of 2007 she studied conducting with Mark Shapiro of Mannes and counterpoint with Phillip Lasser of Juilliard at the European American Music Alliance in Paris, France. As a member of the Boston music community, Willer has conducted ensembles at The New England Conservatory Preparatory School, The Walnut Hill School and The Boston Arts Academy. Additionally, Willer directed choirs at First Church in Wenham, Massachusetts, and has sung with the Boston University Marsh Chapel Choir, and The Choir of the Church of the Advent. Previous to her career in Boston, Willer served as a conductor of the Memorial High School Choirs and the Chippewa Valley Youth Choirs in Eau Claire, Wisconsin.